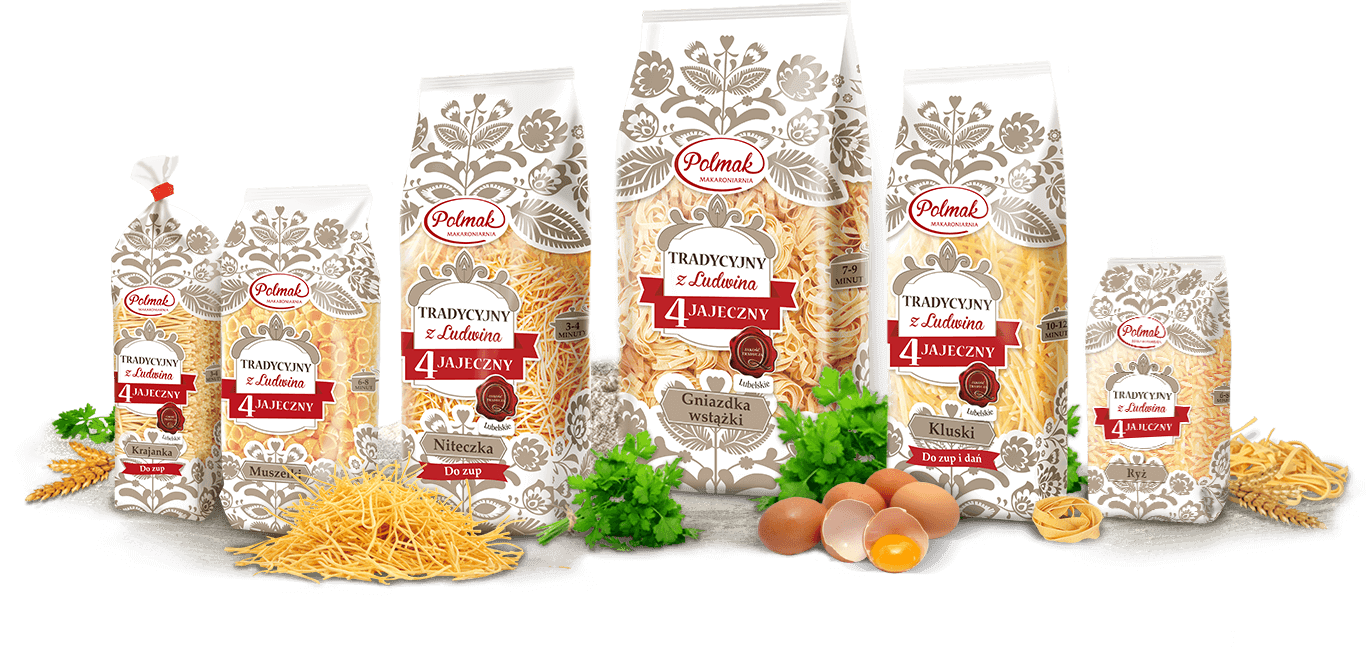 TRADITIONAL PRODUCT FROM LUDWIN
We take pride in our traditional pastas produced on the basis of old, proven recipe of Great-Grandmother Helena. This is why they are of exceptional, delicate taste and original consistency. Similarly as our grandmothers and mothers, we first knead the dough, always add four eggs per one kilo of flour (only the 450 type), we roll out the dough and then we cut it, place it in the form and dry it. The only thing which makes our process different than the traditional production, is replacing the old kneading boards with modern machines.
By offering you our traditional pastas we also wish to send you back in time, to invite you to visit your childhood and times when pasta was prepared by your grandma or mum. We wish to retain this very taste and, at the same time, to offer it to you and your children.